We auspices your interests and implementation of e-commerce and virtual trade and present ourselves as a Representative Office for you in China, as we respond to communication and dealing with them and receive mail samples, manage your personal payment of samples, small payments amount, buying from Chinese websites, compiling samples, arrange shipping, doing business, attend exhibitions & meetings on your behalf as if you were in China.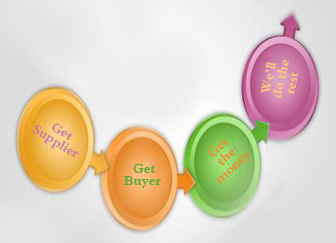 We provide you according to the initial package that can be supported by additional options:
1. Provide address and a telephone number for your services.
2. To inform you of the appearance of some new products at the Chinese markets domain that interest you.
3. Buy your orders from Chinese website & markets and arrange best way shipping.
4. Receiving the collected samples and inform of its ready and arrange shipping.
5. Remind you with exhibitions and conferences Date which interest the industrial or merchant before period of (determined in advance).
* To provide you with an International phone number VOIP you can call any telephone and recive the calls "provided Internet service providers."
More of services are waiting for you
For inquiries, please contact: + 86-15913137353
Related Subjects:
Importent Subjects:
#Virtual_Office_in_China_Service_a2z
#Representative_Office_in_China_Service_a2z
#Representative_company_in_China_Service
#Representative_Office_in_China_Service